Senior Girls Basketball Reflection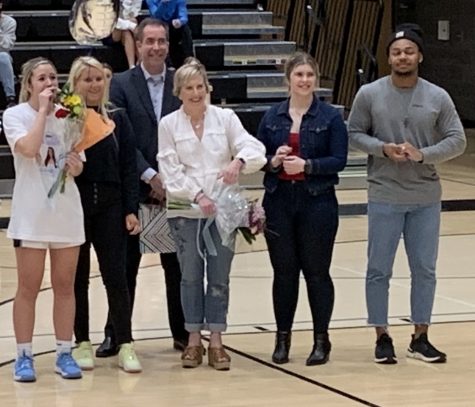 Hailey Lines – Hailey Lines started her high school basketball career playing for Beaverton High School, and she is the only senior to be here at Mountainside for all three years. She started out on the JV team at Beaverton and climbed the ranks from there. After her freshman year in orange and black, she felt like walking away from the game, but when she arrived at Mountainside, shedecided to give basketball another shot. Lines called senior night "nerve-racking," and "sad because I probably won't be playing basketball after this year." Her favorite moment this year is when they all went down to Arizona. There they did a lot of bonding as a team.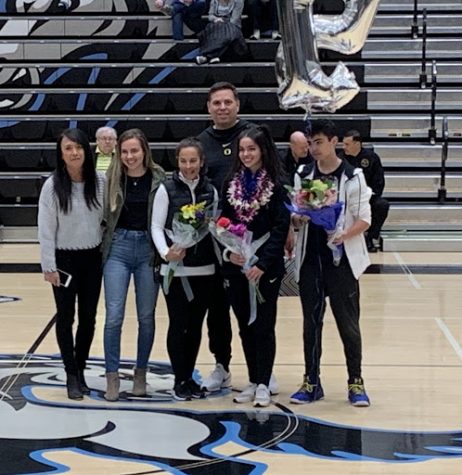 Kailea Boerste – Kailea Boerste played her first three years at Southridge. She tried out for the team her freshman year and was on the JV basketball squad. Then for her sophomore and junior years, she was on the varsity basketball team. "It was hard honestly… I didn't really fit in on the team" Boerste said. That isn't to say that she didn't love her teammates at Southridge, but tonight was about her final home game against Sunset. Senior Night for her was "So amazing… They are so nice" Boerste said in reference to what her teammates did for her. There were photos of the players around hand made paper jersey's, little basketball hoops along with photos with everyone saying "thank you". All in all, Kailea is happy here, "Everything has been so fun, and I have ended it the way I wanted too."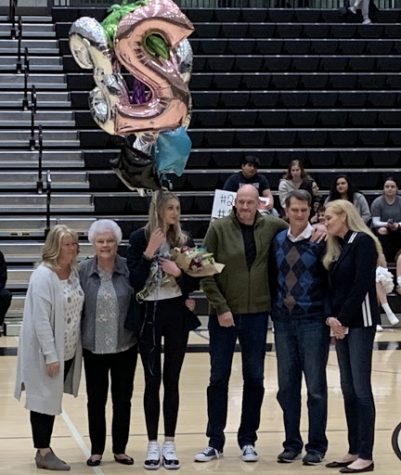 Cameron Brink – Cameron Brink has collected quite a few accolades over the past few seasons. She is a 2-time state champion, a 1st team All-Metro player and made 1st team All-State three times. On top of that, she won Gatorade Player of the Year for 2019. She also took home two Olympic gold medals playing for Team USA. Playing for the national team, even in the youth system, is a very cool experience for anyone. "It was really special being able to meet so many new people from other countries, and creating such close bonds with new people across the country," Brink said. The people that she got close with were Azzi Fudd, Paige Bueckers, Hailey Van Lith, and her future teammate Fran Belibi. Cameron said her favorite players to look up to when she was younger were within her close relatives with Stephen and Seth Curry. "I also like Breanna Stewart and Elena Delle Donne." During her three years at Southridge,  "[she] had so many good friends there [at Southridge], but moving [to Mountainside] was starting a new chapter in [her] life, and finishing up strong".