We Three: Siblings and Band-mates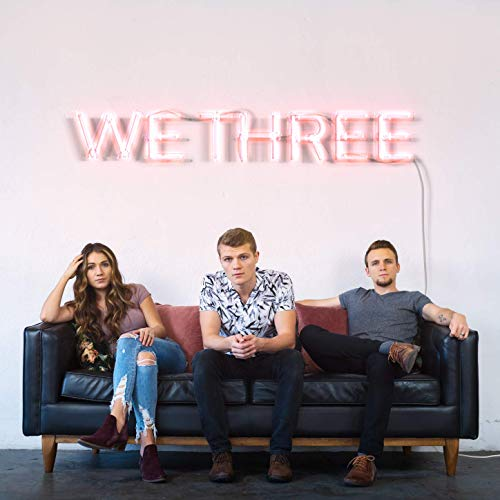 We Three is a band from McMinnville, Oregon. The band consists of three siblings; Joshua Humlie, 27, Bethany Humlie-Blanchard, 24, and Manny Humlie, 22. The trio has been writing and creating music together their whole lives. All three members know how to sing and play instruments simultaneously. Josh plays piano and drums, sometimes at the same time. Manny plays guitar, and Bethany plays bass. With Josh's raspy voice, and their mixes of pop, indie, and rock, the band has a very unique and distinct sound. 
We Three auditioned for the hit show, America's Got Talent back in 2018, performing their original song "Heaven's Not Too Far Away" as their very first performance. The song, written in honor of their mother who they lost tragically to cancer in 2015, moved judge Mel B to tears. Gaining support and popularity on social media, the band made it to the show's semi-finals. 
The band signed with record label Palawan Productions following their success on the show. They released their very first studio album titled We Three back in December of 2018, which included three original hit songs "Lifeline", "Heaven's Not Too Far Away", and "Makeup" which were all performed on America's Got Talent.
We Three released their most recent EP titled We're All Messed Up-but It's Ok in September of 2019. By late 2019, the band announced their first-ever headlining tour. The band is currently on their European leg, playing shows across Germany, the United Kingdom, and Austria. The tour is set to continue throughout 2020 and 2021.
Their music has impacted others just as much as the outpour of love and support from their fans has affected them.  Bethany stated that "To do this tour is literally a dream come true." in an interview with Billboard. With lyrics relating to life, love, and mental health, their music is real and touches the hearts of individuals worldwide. Keep your eyes open for them in the years to follow, as they are likely to return to play in their home state of Oregon! Their music can be streamed on both Spotify and Apple Music.