Betty White: The Most Influential Woman Of Our Lifetime
One could argue that she was the most influential celebrity to ever grace our presence, her name was Betty White.
Her early life you could say was average, she was born in Oak Park, Illinois, in the year of 1922. As an only child her parents didn't hesitate to move to Alharbra, California, around 1923 in order to make more income during the Great Depression. Her life went as expected all throughout her high school years.
She graduated highschool with a love of animals which led her to want to become a forest ranger.  However, she wouldn't have been able to do it because women were not allowed to at the time. As a result of not being able to pursue that line of work, she began to write and star in plays at Horace Mann School discovering her passion for performing. She then found gigs for modeling and landed a job at Bliss Hayden Little Theater. That job was short lived because right around that time World War II broke out.
She put her career on hold and joined American Women's Voluntary Services. Her assignment included driving a PX truck with military supplies to the Hollywood Hills. 
After the war and desperate for jobs because she would always would get turned down for not being "photogenic", she began looking for jobs in radio. She got a job where she would read commercials and get paid five dollars a show. She then began to appear on shows such as "Blondie", "The Great Gildersleeve" and "This Is Your FBI". 
She was then was offered her own radio show called "The Betty White Show". By 1949, she began appearing as a co-host with Al-Jarvis on his daily live television show "Hollywood on Television". She then began hosting it by herself after Jarvis left. She did this for four more years. In 1951, she was nominated for her first Emmy Award as "Best Actress". She ended up losing to Gertrude Berg. However, this would be the first of many award nominations to come.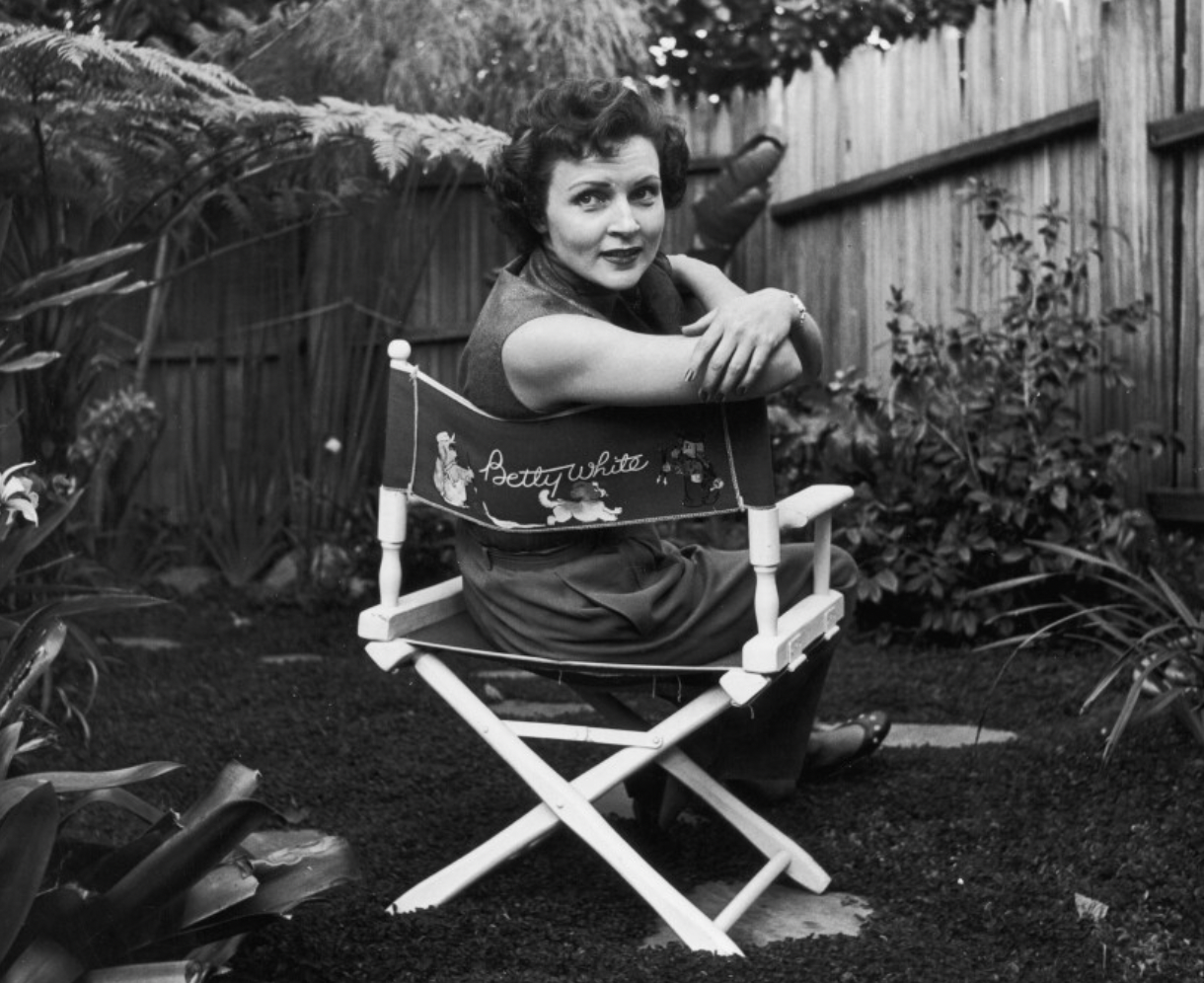 In 1952, she started playing the lead role in the show "Life With Elizabeth". This role led to her winning a Los Angeles Emmy Award in 1952. "Life With Elizebeth" was nationally syndicated from 1952 to 1959 allowing her to become one of the few women in television with full creative liberty in front and behind the camera. She then got control of "The Betty White Show" and was able to hire a female director. Also, her show became the first American television show to feature an African-American performer, Arthur Duncan. When southern stations threatened to boycott unless Duncan was removed, White said 'I'm sorry. Live with it.'
In the 1960s she became one of the most recognized personalities in network game shows and talk shows. She made many appearances on a variety of shows. One of them was the game show called "Password". She married the host of the show, Allen Lunden, in 1963. She regularly made appearances on "The Tonight Show" through all of the 1950s and 1960s.
In 1973 White made numerous appearances on the fourth season of "The Mary Tyler Moore Show". The role she played, Sue Ann Nivens, dished out her second and third Primetime Emmy Awards. On June 9, 1981, White's husband Allen Lunden passed away from cancer.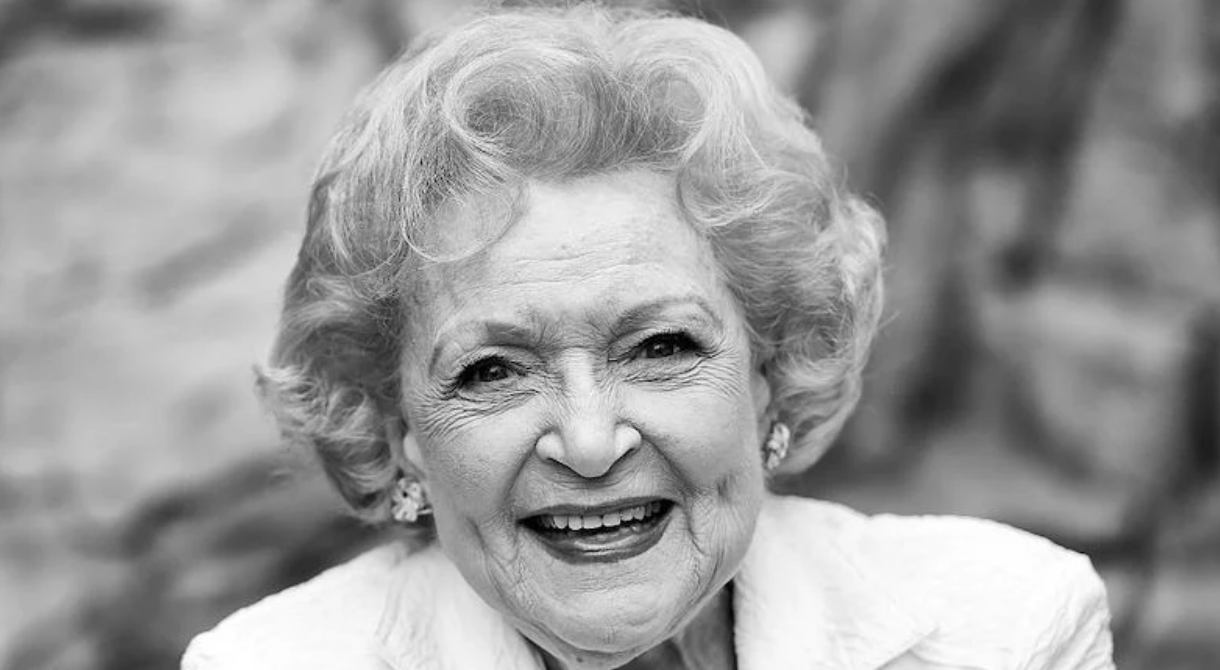 On the bright side, history was made in 1983 when White was the first woman to win a Daytime Emmy in the category of Outstanding Game Show Host for the show "Just Men". After that she was deemed the "First Lady of Game Shows". From 1983 to 1984 she had the stable role of playing Ellen Harper on the show "Mama's Family". 
Her most iconic and memorable role started in 1985 where she played the character Rose Nuland in "Golden Girls". "Golden Girls" flourished all the way through from 1985 to 1992. White won yet another Emmy for Oustanding Actress in Comedy Series for the first season of "Golden Girls". From then on she was nominated for an Emmy for every year the show aired. 
Once the show ended for good, she guest-starred on numerous shows. Some of those being "Suddenly Susan", "The Practice" and "Yes Dear". She once again received several nominations for those roles. She added to her Emmy collection in 1996 for Outstanding Guest Actress in a Comedy Series on an episode of "The John Larroquette Show".
All throughout, she was in an assorted number of shows and movies ranging from "The Bold and the Beautiful", "The Oprah Winfrey Show" and "The Proposal". Not to mention she was featured on many commercials for PetMed Express which showed her interest in animal welfare. 
Along with her many television appearances she collaborated with Snickers on a commercial for Superbowl XLIV. The commercial was beyond successful to the point where it won the top spot on the Super Bowl Ad Meter. 
On May 8, 2010, not long after the Super Bowl ad, she then became the oldest person to host the show "Saturday Night Live". She never ceased to amaze because she won yet another Primetime Emmy for Outstanding Guest Actress in a Comedy Series. Her career continued to thrive. From 2012 to 2014, she hosted and was the executive producer of the show "Betty Whites Off Their Rockers". For that show she received three Emmy nominations. She then launched her own clothing line where all proceeds go to animal charities she supported. To say she was extremely talented would be an understatement. She created an audiobook called "If You Ask Me (And Of Course You Won't)" in 2011. That audiobook allowed her to win her first Grammy for Best Spoken Word Recording.
In 2015 "Saturday Night Live" had their 40th anniversary. White attended and made her final appearance on the show. In 2018, her legacy was put into a documentary called "Betty White: First Lady of Television" which was filmed over the course of 10 years. In 2019, she was in "Toy Story 4" where she voiced a toy tiger named after her called Bitey White. 
By the end of her career she had quite a collection of awards. They racked up to five Primetime Emmy Awards, two Daytime Emmy Awards, a Los Angeles Emmy Award, three American Comedy Awards, and two Viewers for Quality Television Awards. She was inducted into the Television Hall of Fame in 1995 and has a star on the Hollywood Walk of Fame next to her husband. Of course the list goes on with awards and nominations; however, these are the most well known and historically significant. 
On December 31, 2021, the day came that no one wanted to come. Just a few weeks before her 100th birthday, she passed away in her sleep.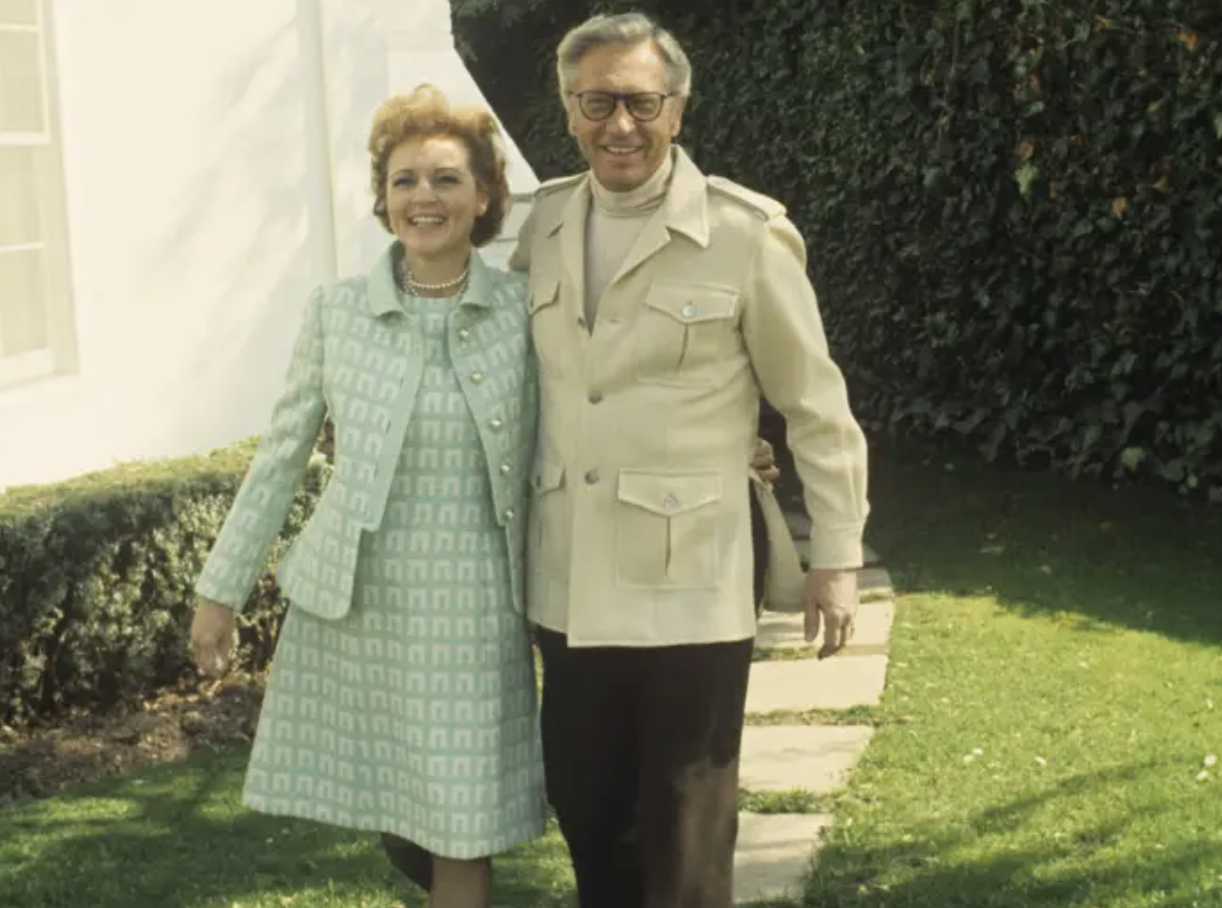 White had no bad bone in her body. Her soul was no doubt full of compassion, love, and laughter. She left behind no kids and never remarried after Arthur Lunden. "I had the love of my life. If you've had the best, who needs the rest?" She told Anderson Cooper when he asked why she never remarried. White's assistant also stated that she kept a picture of him on her bedside table and kissed it everytime she went to bed. When she opened the blinds every morning, she kissed his picture and looked up at the sky. 
There is no doubt she lived a successful life and along with that a beautiful life. 
Her last words were for her husband Arthur. May they rest in peace now, together. 
Sources:
https://en.wikipedia.org/wiki/Betty_White 
https://www.washingtonpost.com/lifestyle/2021/12/31/betty-white-appreciation-tribute/ 
https://www.britannica.com/biography/Betty-White 
https://people.com/movies/betty-white-husband-allen-ludden-photos-love-story/ 
https://www.insider.com/betty-white-last-words-late-husband-allen-ludden-vicki-lawrence-2022-1 
https://medium.com/warm-hearts/doris-day-and-betty-white-preferred-dogs-to-humans-