Henrietta Lacks
The rest of this article is printed in our official printed edition. They will be sold in the SHUBOX during both lunches for $2.00.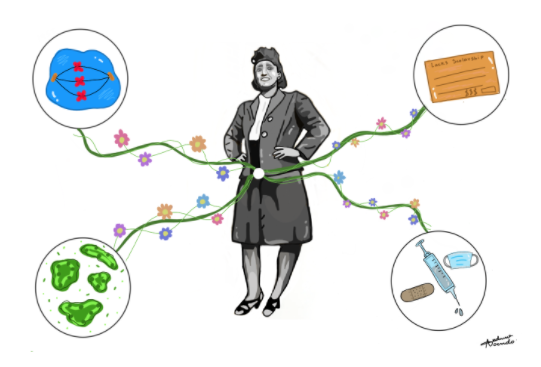 Today John Hopkins honors Henrietta Lacks by hosting annual microscope days, book clubs and convention meetings to educate locals in Baltimore. "We are supposed to be working with the people we serve." said assistant professor James J. Potter. "And by reaching out to the community, we better understand them, [and] their needs…" 
Additionally, John Hopkins offers the Henrietta Lacks scholarship (worth $10,000) to students at Dunbar High School looking to pursue careers in science. Logan Cary, the 2016 recipient, finds empowerment with the opportunity. 
"This scholarship is way more than just academics, it's me being a part of a legacy." Cary explains, "It shows you that Henrietta Lacks, herself, did more than help cure diseases. Her sacrifice has given teenagers like me an opportunity to excel in their future."
Reminder: The beginning portion of this article is printed in our official spring edition