Premium Matcha Cafe Maiko Review
Premium Matcha Cafe Maiko is a cafe that specializes in creating visually appealing and aesthetically pleasing sweets made with matcha. This cafe originated in Hawaii and now has multiple locations, including Portland, Oregon. All of their matcha is freshly imported from Uji, Japan to ensure customers enjoy top-quality Matcha from the Harima garden. As a matcha lover myself I was really excited to try this place out and it did not disappoint.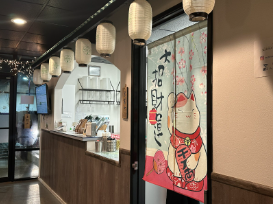 The first thing that stood out to me when entering the cafe was how clean it was! The restaurant is small and well-organized with beautiful traditional Japanese decorations giving it a welcoming vibe. Multiple menus could be found in front, one being on tv and the other two being physical menus. Every item on the menu had a picture next to it making it difficult to pick what sweets I wanted since everything looked very delicious. Finally, after much consideration, I settled with the Maiko special. When ordering the employee was very friendly and straight forward making it a smooth process. It took around 3 minutes for the Maiko special to be ready which left a positive impression on me due to the fact that I could see the employee in the back making my order with impressive speed.  The other desserts that my friends ordered were the matcha soft serve, mixed shaved ice, and the matcha bear. These desserts also didn't take more than 5 minutes to make.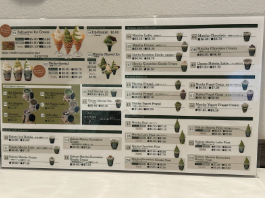 Everyone I went with (including me) loved how visually appealing all the food was. My dish, the maiko special, was good. It had soft-served matcha ice cream on top. As I descended towards the middle, I found small pieces of matcha bread. At the very bottom, it seemed to have cereal, azuki beans, and little bits of mochi. On the very top, it also had full-sized mochi. Although I enjoyed the top part with the bread, when I got to the bottom and tasted the azuki bean, I found that the beans didn't suit my taste. But that didn't stop me from eating around them! Out of the four desserts we ordered my favorite had to be Matcha bear. The cuteness makes one hesitant to take a bite, but once you take a bite you can't help wanting to eat it all. The drink below the bear was also mouth-watering. The texture of matcha with ice was very similar to the shaved ice and nearly as satisfying to bite into. I definitely recommend ordering the matcha bear while you get the chance since they only sell a limited amount per day!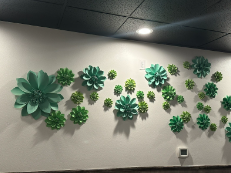 Premium Matcha Cafe Maiko is definitely a place worth visiting when you drop by Portland with friends. The prices are fair and the desserts are appetizing while the dining area is hygienic and simple with multiple seats for customers to sit down and enjoy with others or by themselves. Overall I recommend this place to people who are big fans of matcha since multiple desserts are made with solely matcha-related ingredients which can definitely be overwhelming for some. There are also many other desserts that are made with Hojicha instead of matcha for those who prefer a different sweet taste with less caffeine.
Rating: ⅘ stars 
Premium Matcha Cafe Maiko, 3416 SE Cesar Estrada Chavez Blvd, 
(971) 279-4637
Sunday through Thursday 12 pm – 9 pm
Friday through Saturday 12 pm – 10 pm