Staying Safe This Holiday Season
For many, it feels like the most wonderful time of the year has been put to a screeching halt—as most things have been, with COVID-19. While much of COVID-19's behavior as a virus is unknown, including how it behaves during different seasons, science and precedent give us reason to believe that it may get worse during the winter months. 
The Journal of Clinical Virology conducted a three-year study on the behavior of common coronaviruses—also known as HCoVs, meaning human coronaviruses—concluding that "Common HCoVs may have annual peaks of circulation in winter months in the US […] Further years of data are needed to better understand patterns of activity for HCoVs."
Not a death sentence to your holiday festivities, but not a green light to proceed with them as usual. With such research suggesting that strains of coronaviruses may peak in winter months, the CDC directly advises "[…] the safest way to celebrate the winter holidays is to celebrate at home with people who live with you." But, how? For many, holidays mean time with extended family and long lost friends, away from the hustle and bustle of school and work. 
Crystal Tandy, 38, recently had to confront this problem over Thanksgiving. Despite COVID-19 cases increasing all over the state at the time, Tandy and her family found a way to spend the holiday together, if not as close as they would've liked. 
"I will be going straight home after work. My parents are cooking and prepping food then putting it in individual boxes and delivering them to my door for my family," Tandy explained, when asked how her family would be celebrating Thanksgiving this year. "They will just drop the boxes at the front door and leave. Definitely different!"
"EVERY holiday we are together," Tandy added. "And my parents are older so I know I don't have many holidays left with them. That's the hardest difference."
Being spread apart and only dropping off food or gifts at each other's doors rather than in person is a hard adjustment for many to make when it comes to times associated with closeness and community. But for Tandy, the sacrifice was worth it; "I can miss my family temporarily. That's much better than permanently."
With this time of year and visiting loved ones often comes an influx of traveling—another activity public health officials are advising against. Airports, train, and bus stations are all locations that pose a high risk of exposure to COVID-19 through airborne transmission or through surfaces, along with being difficult spaces to socially distance in. 
Whether you're having a small at-home gathering or proceeding with travel plans, as usual, there are tips everyone can use to reduce the risk of themselves or their loved ones being exposed to COVID-19.

Leave a Comment
Your donation will support the student journalists of Mountainside High School. Your contribution will allow us to purchase equipment and cover our annual website hosting costs.
About the Contributor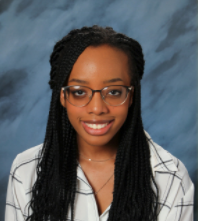 Aliyah Ndayishimiye, News Reporter
Aliyah Ndayshishimiye is a Sophomore at MHS and a News writer at The Peak. She is looking forward to bringing her great work ethic and amazing ideas here...