A Trip Through Homecoming Spirit Week 2022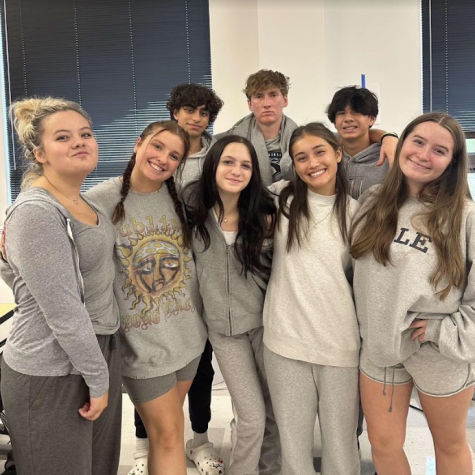 Mountainside High School just had its first spirit week, in preparation for their homecoming game/dance. The goal was to get school spirit pumping!
The week started off with Minion Monday. Students dressed in Minion outfits as well as their favorite characters from the movie franchise. Mountainside looked despicably yellow!
On Tuesday, the theme was "Groutfit", created by combining the words "gray" and "outfit". It was exactly how it sounds- everyone dressed in all gray. Because of an easier theme, many more people were able to participate. 
"Groutfit day was my favorite because it was pretty approachable to do and it was really fun to design an outfit around," said Caitlin Hudson, a sophomore. Although she accidentally dressed in all-black that day, she was able to partially fit the theme.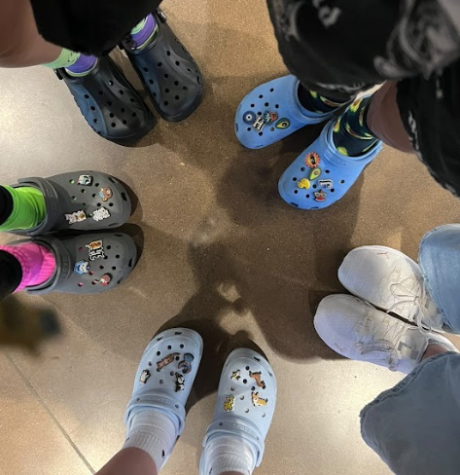 With the approach of Wednesday, students started seeking out their friends to plan for Dynamic Duo Day. The goal was to dress up as an iconic duo from a movie, book, video game, etc. Outfits ranged from Barbie and Raquelle to Mickey and Minnie Mouse. 
"Dynamic Duo- it's basic, but it works," said Maddie Rejab. She described this as her favorite spirit day of the week, for these reasons.
Next up: Crocs and Socks! This theme was interpreted differently by students. Some just wore Crocs, while others wore crazy socks. Some combined both. Because of Crocs being a staple for a lot of students' daily outfit, this was a theme that related to many students. It was also a pretty cozy day, since Crocs are usually paired with a sweatshirt and sweatpants.
"Crocs and Socks Day- it was simple, but it was fun and easy to do," said Kyle Schmidt, who's favorite day was in fact Crocs and Socks Day.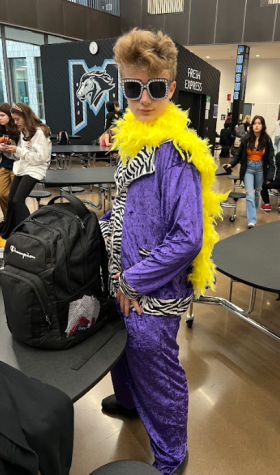 Lastly, spirit week ended with Fancy Friday. This was a preparatory day for the Homecoming Game and Dance, where the theme was "A Royal Night Out". Additionally, it was the day of our Homecoming Assembly. Students interpreted this theme in different ways as well, with some students showing up in just a crown and others fully dressing up. 
"I don't think school spirit is bad, I just think the themes this year are inherently a little bit cringey. They make me a little bit uncomfortable," said Maddie Rejab, a sophomore. "I think school spirit is a healthy way to ramp up encouragement and motivation for a school. I just think the execution is a little bit questionable." 
As the Homecoming Week 2022 progressed, our school became more and more spirited, all in preparation for the Homecoming Dance! School spirit was pumping, but still there were improvements to be made. Next time there is a spirit day, everyone is encouraged to dress up and have fun! And remember to always MAV UP!