Mountainside Boy's Basketball Preview
Winter athletics have started and boys basketball is set to play in their second varsity season soon. Practice has started for all levels since tryouts ended in November.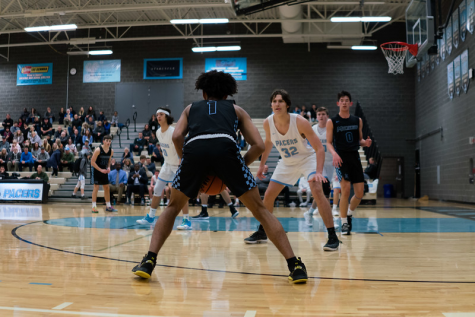 Third-year coach Dustin Hewitt has a lot to say after the first varsity season, "I thought it went well. I thought the kids played hard and had a good experience. We didn't have the record we wanted, probably wanted a couple more wins but they had a fun time, learned some things, our main goal." Last year, the team went 6-18, just a few spots shy of the playoffs after several close games, "Every play matters, we played a lot of close games… at the varsity level, all the teams are good and we can't afford to take any plays off." 
Coach Hewitt is looking to find athletic play and great values from this year's roster, "I'm expecting them to play hard and compete every game and also have fun off the court while being good examples and role models for the school and the community… We want to improve each week, these seniors can pick up the intensity and leadership and they'll be rewarded with a playoff game but if they improve as basketball players and as people, the coaches have done their job."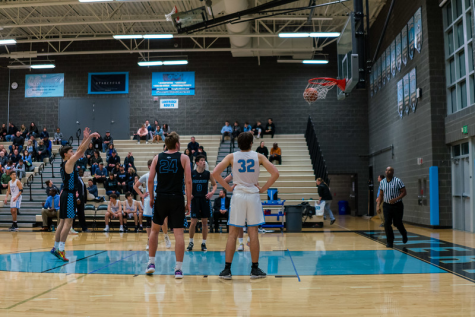 Though Hewitt's priority is team success, he wanted to call attention to a few players on the team, "They're probably a little tired of my voice, had them for three years now but I think Mitch (Rose), Andrew (Ingalls), they've been captains the last couple years, they're just getting better at that…" as well as showing his appreciation for the rest of the seniors on the team. 
Similar to the coaching staff, Rose had high expectations of his team, "I think we should be pretty good. We got some kids getting a lot better from last year, some kids transferring in, we have a pretty good lineup and we could go far this year." Mitch also shared what he anticipates for this season, "I could see a big-man Andrew Ingalls making a First-Team (All) Metro. We got a lot of players who could make a First or Second team. I think Connor (McClean) could make one. We got some good defensive players who could win some awards… Our goal is Chiles (Center), everybody is talking about Chiles, just go as far as we can. We could be a top-ten, top-five team in the state."
Ingalls shared these excitements, "We will have a great year. Everybody is coming together since we have some transfers from last year. From Beaverton (High School), Bennett Giebels and Southridge, Connor McClean… We all love each other and it's a good atmosphere in our gym, it's exciting." Andrew also had something to say following last season, "I want to show people what our team can really do and what potential we have. That's why I'm really excited for this season to get going."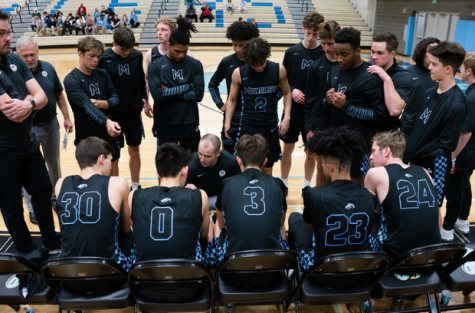 The team made their home debut on Tuesday, December 10th. The players and coaches would love if you came out to the next game, set for Tuesday, December 17th. Hewitt ended our talk and said, "We hope to play a fun brand of basketball, score a lot of points. We'd love it if you came out because we hope to put on a good show for you all."