Who is the Best Point Guard of All Time?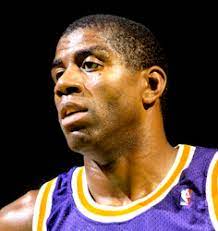 There have been countless great point guards in the all-time history of the NBA. To name a few there is Magic Johnson, Stephen Curry, John Stockton, and Russell Westbrook. In order to find the best, it only comes down to a couple of names, Magic Johnson and Stephen Curry. In my opinion, the best point guard of all-time is Magic Johnson. This is because of the accolades and awards he had earned during his career, what he was capable of doing on the court, and because he was a great leader.
Magic Johnson is considered the best point guard of all-time because of the accolades and awards he earned during his NBA career. What I mean by this is that compared to other point guards like Steph Curry and John Stockton, he accumulated more awards and accolades. 
According to NBA.com, Magic has won 5 championships with the Lakers – 10 championships if you count the 5 he won as a minority owner of the Lakers.In some of those years, he had won 3 Finals MVPs. He also had 3 regular season MVPs, and an Olympic gold medal. He was a 12 time All-Star, and he made All-NBA 1st Team 9 times, and is a part of the NBA Hall of Fame. NBA.com also states that Stephen Curry currently has 4 championships, and is a 9 time All-Star – Played in the All-Star Game 8 times. He is also a 4 time All-NBA 1st Team, 1 time Finals MVP, 2 time League MVP, and is the NBA all-time leader for 3-pointers made. 
For both Magic Johnson and Stephen Curry, this was done in the same span of a 13 year career. This proves that Magic Johnson is the best point guard of all-time because by comparing the awards and achievements of arguably the top 2 point guards of all-time, Magic was on another level with what he was able to achieve.
In addition to all of his accolades, Magic Johnson is the best because what he was capable of doing on the court was unmatched. With Magic Johnson being the only 6'9" point guard of his time, it gave him a huge advantage being able to see above his defenders and in having an overall advantage on the offensive and defensive end of the floor. Magic was a 220lb, 6'9 tall point guard with an amazing scoring ability and had a phenomenal playmaking ability while being able to play and guard all 5 positions at any given time. In his career, NBA.com says he averaged 19.5 ppg (points per game), 7.2 rpg (rebounds per game), and 11.2 apg (assists per game). He wasn't the greatest scorer but his all-around abilities were unmatched during his time in the NBA. 
Magic Johnson  accomplished a career high of 24 assists two times in his career. Magic also has 10,141 career assists which is nearly DOUBLE what Steph has with his 5,679 career assists. To show even further how much he was capable of on the court, you have to take it to the defensive end. Magic has a career high of 9 steals and 5 blocks in a game (not the same game), but Steph has a career high of 2 blocks and 7 steals in different games. This shows that he is the best because of what he was capable of doing because his skill and playstyle were completely different from a traditional point guard. On top of that, his physical advantages – like his height – allowed him to excel against other players in his position.
In addition to his on court abilites, Magic Johnson is the best because he was a great leader. Most consider the leader of the team as the point guard, and Magic was a great one. He led the Showtime Lakers to winning 5 championships in 8 years with Kareem Abdul-Jabbar and James Worthy. He was never selfish with the ball and was always making plays for his teammates to execute. He was an incredible playmaker shown by his career average of 11.2 assists per game presenting him as a pass-first type of guard. 
According to a post on usfblogs.usfca.edu by an anonymous user, it says, "Johnson is the type of leader that won't let a big ego get in the way of teamwork and success." This proves that Magic Johnson was a great leader because he always made sure that his teammates were involved and he put all of his teammates in the position to score. It also shows that he didn't let making sure he had a good game get in the way of finding success during the season.
In conclusion, Magic Johnson paved the way for point guards to play the way they do now with his versatility on the court and his dynamic talents making him the best point guard in NBA history. What made him the best was his ability to lead an NBA team, his skills on the basketball court, and what awards he was able to earn while in the NBA. It is clear Magic Johnson is the best due to a combination of his leadership, basketball skills, awards, and his ability to make all of his teammates better players.