Where I've Been, and why you Should go too!
As Summer approaches, travel plans begin to form. So what are the best vacation spots? Here are my top 5!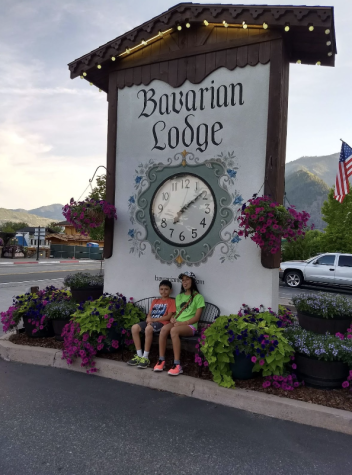 Leavenworth, Washington:
As beautiful as Leavenworth is in the summer, I definitely recommend going in the winter. Especially December if you can. Leavenworth, Washington is a small Bavarian city in the middle of Washington. The whole city is German styled, including buildings and restaurants. Leavenworth is surrounded by mountains which give you an incredible sight to look at everytime you go outside. I went there a couple of years ago in July, and it was an amazing experience. The temperature during the summer, which is about 85°, is perfect for hikes or bike rides with family. That's what my family and I did almost every day we spent there. 
Not only is the scenery outstanding, but so are the buildings and hotels. The hotel my family and I stayed at was the Bavarian Lodge, as seen in the photo below of my brother and I. The Bavarian Lodge is more than just a hotel, it's also a place to admire the beauty, history and place itself. Right across the street from this hotel is a little outlet mall. There are plenty of great small businesses and delicious German restaurants. It's a very alluring place to spend your time if you find yourself having nothing to do that day.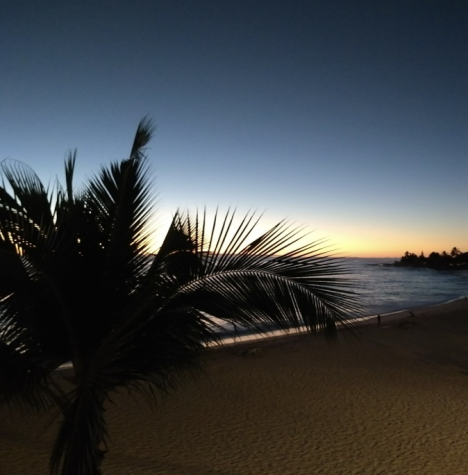 Oahu, Hawaii:
Hawaii is definitely on the top of everyone's travel list. The whole state itself is a breathtaking place. But one of the most beautiful cities in Hawaii has to be Oahu. Oahu is one of the biggest tourist attractions in the state. Everywhere you go, there's something beautiful to admire. One of those being the beach. The Hawaiian seashores are like no other. Warm, shallow water and soft sand are just some of the perks. One of the most famous and favorite by tourists is Waikiki beach. Stretching 3 miles long, Waikiki is a beautiful place to spend your summer nights relaxing at the coast, or taking long walks in the sand during the morning. Really anytime of day is best to visit this beach. The atmosphere and the surrounding city and landscape makes it stand out from your typical West coast beach. Waikiki's coastline is just one of Oahu's natural wonders. 
Now if you really love the ocean, an even better way to get closer to the water and its amazing creatures is by snorkeling! I'm not one to go swimming in the ocean, but this I really enjoyed. You go on a small boat with a maximum of eight people, not counting the instructors and captain. They teach you everything you need to know when diving into the water. They give you the choice to wear a life vest, which most people do. But the more experienced swimmers usually do not. The boat ride lasts a couple of hours, but you stop many times to go snorkeling in areas full of sea creatures, such as turtles and dolphins. Once you get into the ocean, you have to put your head in the water and look below you to see these animals. It's truly an astonishing experience.
There are plenty more you'll have to see for yourself once you visit Oahu, Hawaii!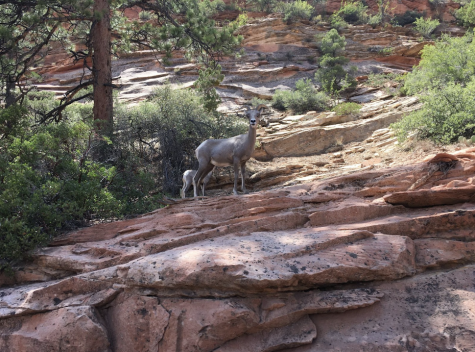 Zion National Park, Utah:
My favorite national park ever. Zion is a must see. I went to Zion National Park in the summer of 2021 and it was one of the most beautiful places and one of my favorite experiences ever. From gorgeous nature sights to a savory selection of food, this park has it all. All 230 square miles of Zion are absolutely jaw dropping. Not a single part of this nature park disappointed me. And I'm sure many others who have been to Zion could say the same. There are plenty of hikes you can take that lead you to breathtaking views. My family and I took a hike everyday while we were there, and it was totally worth it. Their hikes vary in lengths, but the longer hikes usually mean better sights along the way. They have hikes for everyone, quarter mile hikes to three and a half mile hikes. It does get pretty hot especially during the summer, so I recommend taking lots of water and staying hydrated if you plan on doing these hikes. If the scenery didn't convince you enough, Zion is also filled with wild animals. Many people might get alarmed by this, but most of the animals consist of gazelles, deer, moose and other non-threatening wildlife. If these animals still scare you, keep in mind that if you don't approach them, they won't approach you. These animals are just a small part of Zion's natural beauty, there is so much more that you have to see in person to understand!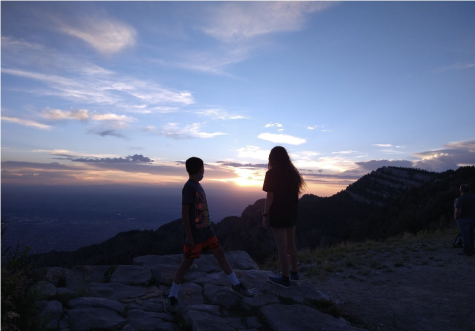 Albuquerque, New Mexico:
Albuquerque is definitely one of the most underrated cities (beauty wise), that I have ever been to. Not many people have really discovered the inner elegance of Albuquerque or just New Mexico in general. The little details of this city are what made me fall in love with it. Such as the freeways/bridges painted blue along the sides and just the architecture of the freeway itself. Those things may bore some people, so if you want to witness the real beauty of Albuquerque, then I most definitely recommend taking the Sandia Peak Tramway. This tram takes you to the top of the Sandia Peak mountain and is only about a 15 minute ride. Once you get to the top of the mountain, you can see the whole city of Albuquerque and it is one of the most amazing sights you will ever witness. I recommend going at sunset because you will get an even prettier view. At the top, there's a fancy restaurant you can dine at with an incredible view. It's called Ten 3, named after the amount of feet above sea level it is, 10,300 feet. 
Besides the unique tram experience, downtown Albuquerque is another must visit. There's many small business owned shops with souvenirs and goodies. There is also a church with a small park in front of it and plenty of trees for shade. It's just a cute little town with lots of culture engraved into it. 
There are plenty of other entertaining things to do in Albuquerque, some of which I never got to do because I was only there for a short amount of time. This city is so mesmerizing and is in my list of top 3 places I want to live in when I'm older!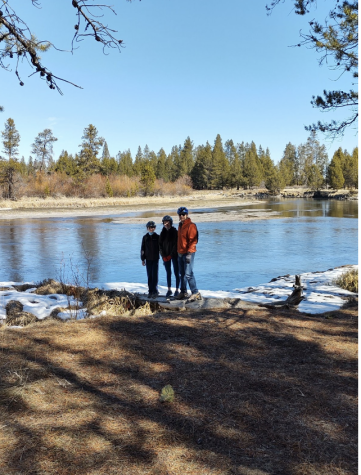 Sunriver, Oregon:
One of the more local places that I love is Sunriver, Oregon. Sunriver is a beautiful place to visit all year round. My family and I go at least once every year or two. There's plenty of fun things to do for all ages. If you go during the winter, I recommend going to The Village and their ice skating rink. But if you're more of the adventurous type or you just like snow activities, then definitely go skiing or snowboarding at Mt. Bachelor. An all day ski ticket for all ages starts at $65. The further out you book your tickets, the cheaper they will be, so I recommend booking them in advance! This ski pass also includes being able to ride on all lifts which some other passes don't include. 
As beautiful as Sunriver is in the winter, going in the summer is personally my favorite time to visit. There are many more activities to do and the temperature is perfect, ranging from mid 70s to mid 80s from June to August. One of those activities is bike riding. Sunriver has some of the best bike paths I have ever been on, and I've been on a lot. They're all full of lovely sights and scenery along the way. My favorite bike trail is the Sunriver Trailhead. It is definitely the most scenic, and for the most part, pretty flat. So if you're going with kids, you don't have to worry about steep hills to bike up. 
Sunriver is a fun-filled place perfect for spending 3 to 7 days with friends and family. There is never a dull moment shared or a boring day spent here!