Five Reasons Why You Absolutely HAVE to Go to Boston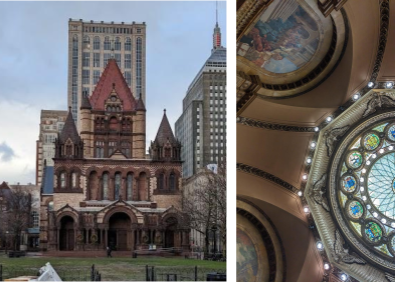 In 2019, approximately 22.7 million people visited the grand city of Boston. It attracts people from all over the world with its history and beauty. But what specifically is so amazing about Boston? Well, here are just a few reasons: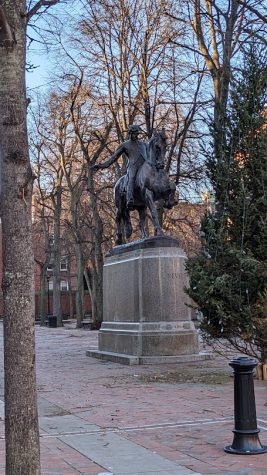 1. Boston's history is very rich.
Boston plays a major role in the foundation of our country with many historical events taking place there and many historical figures living or working there. Of course, the most famous example would be the Boston Tea Party. Boston is very proud of these important events/people and the city has built monuments all throughout to commemorate them. The city has also established the official "Freedom Trail" which tourists can walk along to see the most famous historic sights. The "Freedom Trail" includes sights such as the Boston Massacre site, the oldest public school in America, Paul Revere's house and statue, and more. Boston Common, the oldest public park in the U.S. and right across the street from the Public Garden, is also a stop along the trail. Nicknamed just the "Common", it is the center of downtown Boston. A clean, popular spot, this is a necessary place to check off your Boston to-do list. As you explore the streets of Boston, intriguing history appears everywhere you look.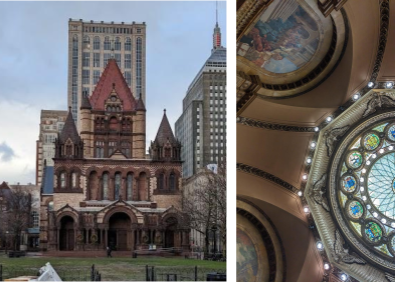 2. The buildings and streets of Boston resemble those of old European cities.
People who love Europe: Boston is the closest American equivalent. With very old, historic buildings, small streets, and occasional cobblestone, this city was clearly born by previous European settlers. The buildings themselves have some of the most beautiful architecture you will ever see. High columns and arches, intricate carvings into stone, and beautiful artwork make Boston filled with overwhelming beauty. As the years went on, extravagant architecture and designs for buildings started to be made less and less, which is why it is important to appreciate this 400-year-old city. 
In addition to beautiful buildings, the structure of Boston overall has a very European vibe. The streets are very skinny and the blocks are quite small, making Boston very walkable and pedestrian-friendly. In the past, almost everything was done on foot, meaning this is a sign of an older city. Additionally, throughout the day, church bells can be heard at the beginning of each hour, a rare occurrence in today's world. Overall, the culture of the city is very European so if traveling to Europe is too difficult, this is a perfect alternative. 
3. Bostonians are very welcoming and educated people.
As you interact with Bostonians, it is quickly understood that these people are proud of their city's history. Any person is eager to explain something about the city and its history and wants as many people as possible to know about it. This makes them a very welcoming type since they will do anything to educate tourists about their city. 
Because of the large quantity of colleges and universities in Boston and its surrounding cities, its citizens are very intellectual and educated. An important, deep conversation is always enjoyable with these people and they truly know what they are talking about. Bostonians will also give great college recommendations in the area because, once again, they know their city very well.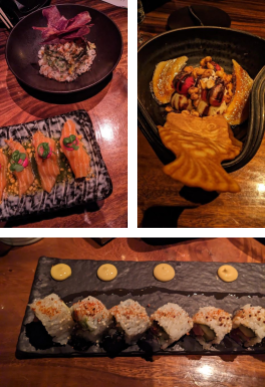 4. Boston has really great food/restaurants. 
Being a coastal city, Boston takes advantage of their location by having some of the best seafood in the country. It is a fresh delicacy that is hard to find in most other places in the United States. Restaurants take advantage of this resource by making mouth-watering dishes that even non-seafood lovers can enjoy. In general, the restaurants in Boston are very unique and delicious. A great example is the resto-bar, Ruka, which is a Peruvian-Japanese fusion restaurant. They serve dishes that are clearly Japanese, like sushi, but with Peruvian twists and vice versa. These two cuisines are essentially from opposite sides of the globe but together make a very tasty meal. In addition to the food, the atmosphere in many restaurants, including Ruka, is jaw-dropping. They clearly take a lot of time decorating their spaces to match the vibe that they are going for. At Ruka, columns with Japanese elements hold up the room, while colorful, Peruvian paintings line the walls. Other great restaurants include Coquette, Blue Ribbon Sushi, Cafe Landwer, and Terra. 
5. Boston style is very elegant and chic. 
Different parts of the country have different styles. Bostonians, like the sophisticated city they live in, have a very professional sense of fashion. This is basically the "business casual" style. It adds to the aesthetic and overall feel of the city. Even teenage style is influenced by this. They have a very "put-together" look consisting of, occasionally, a sweater and straight-leg jeans. Although some people make fun of the "preppy" look, in a city like Boston it fits in perfectly. 
Because of the cold weather, Bostonians need to accommodate by wearing lots of layers. This is another big characteristic of the "Boston style". People living in Boston find very creative and stylish ways to layer their undershirts, t-shirts, sweaters, jackets, scarves, and more. It is a cozy, but fashionable way to stay warm. 
Boston is certainly a "must-see" city. Not only will this be a highly educational trip, but the day-to-day aspects of this trip are very elite and enjoyable. The city is very evolved and is truly one of the best cities in the world.