Hate Speech in the Mountainside Community
Multiple Mountainside students were exposed online in the summer of 2019 for actively participating in an Instagram groupchat perpetuating hate speech. The group chat included discussions about how white privilege isn't real, and how people of color aren't actually oppressed—among many other bigoted statements.
"It was terrible to learn how unsafe some students felt around their own peers," said Rebecca Fries, a Mountainside senior who had seen the group chat and been directly involved in bringing it to Principal Corsetti's attention. "It felt like a threat to any demographic that was mentioned in the group chat."
In the wake of this event, the principal's HERD—a "diverse group of 9th-12th grade students who work directly with Principal Corsetti to help highlight community concerns" introduced the Incident Speech Report Form. The Google form is available on the Canvas page for Mountainside students. Its intention is to provide the student community a direct way of communicating to the administration when hateful behavior has occurred.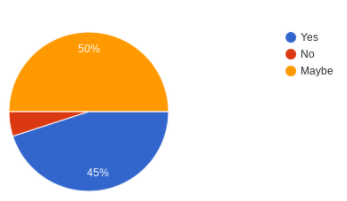 In a survey conducted by Mountainside student journalists, the student body was asked if they'd use the Incident Report Form should they be given a reason to. Most students answered "maybe."
When asked to elaborate, a student added, "To me, it all depends on the incident and how major it is, and how it may affect others."
While the Incident Report Form is helpful as a vehicle for students to report issues within their community, its effectiveness will fall short unless framed with context surrounding social justice and racism in 2021. 
In the same survey, students were asked for their feelings about the role Mountainside has played in uplifting its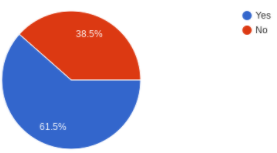 BIPOC community. Some said "yes" since Mountainside has never been openly discriminatory. Others said it wasn't their place to say, since they're white. But conversely, many students believe that just not being racist isn't enough; the school needs to be actively anti-racist. 
One such student elaborated on this opinion. "I think that the MHS administration's commitment to allyship […] is rather… performative. The school culture is obviously not really attuned to these proposed values [of inclusion and diversity]," adding, "There's also just not that much promotion of things like the Black Student Union and Latinx Leadership, or other things which help promote inclusivity and cultural understanding. […] It just feels like [Mountainside administration is] not really putting their money where their mouth is."
Going forward, it'd be in the best interest of both the school and its students to have more Advisory class periods focused on educating students on what racism and bigoted speech can look like in the modern-day, how to identify it, and how to report it. Emphasize that being an ally means protecting your BIPOC peers first, not antagonizing perpetrators of hate speech. 
Furthermore, administrators can platform events held by the Black Student Union & Latinx Leadership to let BIPOC students know that their voices are being heard by administrators. There's no end-all cure to bigotry, but fostering student allyship through education and communication is more than a good start.

Link to the incident report form