Megan Landes
Senior, Megan Landes, is a compassionate, hardworking, and determined student. Landes has been playing softball since she was 5 years old. This has led her to participate in the schools' varsity team all four years of highschool. Landes goes above and beyond to reach her aspirations and goals through her dedication to her education and sports career. 
Outside of school, she enjoys watching movies and tv shows, or playing board games with her family. "I don't have many hobbies since I'm so busy most of the time, but I really enjoy reading and weight lifting in my free time," said Landes. She likes to rotate the genre she reads so that she does not read one genre constantly. "Recently, I've been reading more horror books than anything, " said Landes. 
Landes thrives through her passion for science, continuing her goal to go into scientific research or biotechnology. "I think what inspired me to go into biology was my uncle. He works at a biotech company and had brought me through his office and explained what he did. I found it really interesting and inspired me to want to study biology in the future," said Landes. Through her love for science she also has a close bond with her dad. Landes went on, " We often watch science documentaries and shows together."
She has committed to Pacific Lutheran University for softball. Landes has been a part of a competitive softball team outside of school since she was 8 and is going into her 10th season. Landes' time is occupied by softball, "I usually have some sort of training around 3-6 days a week for most of the year," she continued.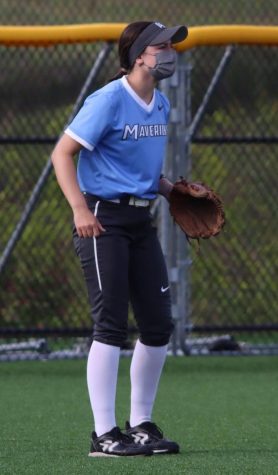 Because of this, Landes acknowledges and believes in the importance of time management especially when balancing school and sports. "I have to make sure I give myself enough time to get everything done for my classes," said Landes. Though she has a busy schedule, Landes uses her time wisely, trying to make the most out of her day. 
Landes' devotion, dedication, and hard work is what builds her character and thriving personality.