How to get into the Thanksgiving Spirit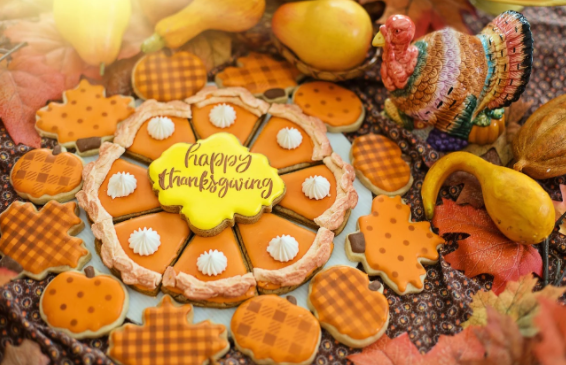 Before the feast comes on November 25th, here are some fun ways to get into the spirit.
1. Write a handwritten letter.
Family and friends would love handwritten letters from their loved ones. It doesn't have to be a 3-page letter but it could be a paragraph of you saying thank you for what they have done, or how you're excited to see them this Thanksgiving. 
2. Decorate the house or just one room you prefer.
Like my family, we like to decorate where guests spend the most time like our kitchen, living room, or front room. Just be creative and let your mind run everywhere, here are some DIY ideas for decorations:
3. Get candles or even make some.
Candles are an easy way to feel the holiday spirit. The Spruce Crafts has really good instructions on how to make candles. Some of the materials you can have around your house so you don't have to spend much money on this is instead of buying wick you can use twine, the containers can be any glass bowl or cup, and the fragrance can be an essential oil which you can buy from amazon or any store for cheap.
4. Bake a Pie.
Buy crust or make it yourself, Sally's Baking Addiction has a good and easy recipe for crust. To get into the giving part of the holidays you can make multiple pies and give some to family, friends, and neighbors.
Tasty has listed 18 pie recipes you can choose from.
5. Plan a Friendsgiving dinner.
If you and your friends can't hang out on Thanksgiving day, plan a Friendsgiving dinner. All you have to do is make a groupchat with everyone in it and see when everyone is available. Have someone bring dessert, turkey, mashed potatoes, board games, etc. And have fun
6. Last but not least, volunteer.
Many people can't afford to have a thanksgiving dinner, if you can lend a helping hand then help! You don't have to give food or money, you can give your time. Here are some volunteer opportunities you can take: 
The United Way is a great way to find volunteering opportunities near you.
I hope you at least do one of these easy and fun activities to get into the Thanksgiving spirit. Have a happy and healthy holiday!