Let's Recap the Decade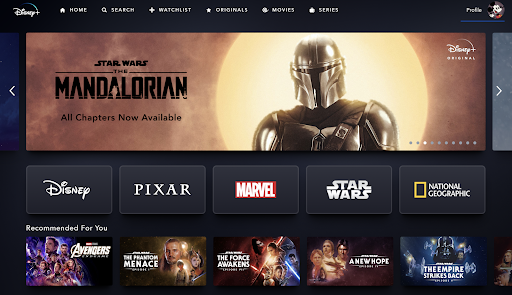 Disney+ released on November 12 and has excelled since. Providing throwback shows and movies that other companies do not, intrigue many students. Movies and shows such as Chicken Little and The Suite Life of Zack and Cody, paired with new shows such as The Mandalorian, have struck a chord in society's hearts. 
Carson Willner, junior at Mountainside, has expanded his love for Disney with Disney+, though he dislikes having "another service to pay for" to watch movies. Compared to Netflix ($12.99 monthly) and Hulu ($5.99 monthly), Disney+'s $6.99 monthly fee is not horrible; however, having various streaming services does add up. 
Reflecting back on childhood memories, Willner believes that Disney+ impacts our generation the most and that "younger kids probably don't care about Ratatouille the way I do."
"I used to have [these movies and shows] on VCR, which I used to watch with my sisters," stated Willner. Disney has been incorporated in Gen Z for decades, and as this decade comes to a close, early 2000s shows and movies are being brought back to life.