Taylor Swift Releases 10th Album, "Midnights!"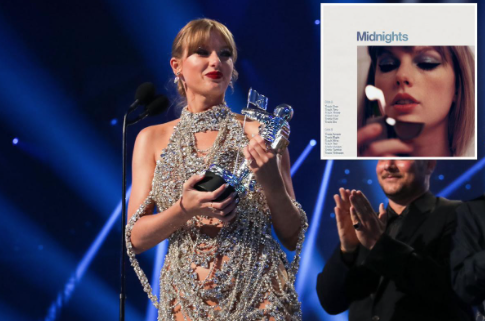 With nine record-breaking original albums, two re-recorded albums and 11 Grammy Awards, Taylor Swift has created a world dominating empire. The 2022 MTV Video Music Awards (the VMA's) on Sunday Aug. 28th. Swift released her 10th studio album "Midnights" on October 21st at midnight!
In spirit of this exciting new album, asking some Taylor Swift fans (otherwise known as "Swifties") and being able to ask our very own mav community a couple of fan questions was the right thing to do! Sara Mueller, a sophomore at Mountainside, shared her thoughts very passionately on the topic. When asked how she feels about the album, she said, "I have literally never been more excited in my entire life." 
Mueller's love for Swift's music began with her Mom listening to her her entire childhood, and Mueller quickly followed in her path. Like mother, like daughter. "My mom liked her music, so I liked her music."
Swift's music is often very meaningful for the fans in such a touching way that you don't always get from your other pop-star's art, and Mueller isn't any exception to this. "Well, I've listened to her music my entire life, so it brings me a lot of nostalgia, while still giving me excitement for the new stuff". 
While very hard to pick, Mueller does in fact have a favorite Swift album, and is always at the ready to defend it. "It changes very frequently, but Folklore is my favorite album because it's just the best, and ALL the songs are good. I don't know how to phrase this, but she put so much thought into each individual song in a different way, and you can tell when you listen to it, if that makes sense". 
If Mueller could tell Taylor Swift anything right now, she would ask, "What is the next album you are re-recording, and can it be "1989"?""
Very similar to Mueller, Lacey Russelle, also a sophomore at Mountainside,  said  "I am personally super excited for it,"when thinking about the upcoming release of  "Midnights". 
Russelle has been listening to Taylor Swift since she was about 6-7 years old, and got more into Swift's music during the "Speak Now" era. Seeing as she was a very young child when she first discovered Swift's music, she "didn't know what it meant at the time" but still knew she liked her energy. 
"Her music makes me feel at peace with myself, knowing that the certain struggles I go through, other people go through too".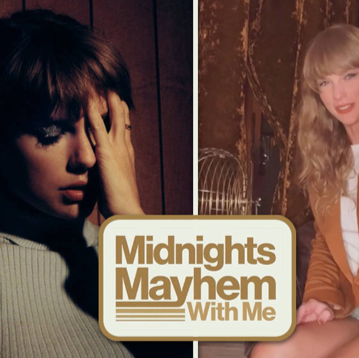 Every Swiftie knows that part of the excitement for a new Taylor Swift release is the hidden clues and cryptic messages that the artist leaves for her devoted fans. Swift very openly shares her love for leaving these mysterious clues for her ecstatic fans to solve when it comes to new music, leaving Swifties constantly on edge for the next exciting thing. One of her most recents was "Midnights Mayhem", a Taylor Swift game show were she posted short episodes on tik-tok, in which she would spin a wheel and announce a track from the new album at random.  
Russelle, being a Swiftie herself, says that in the fan community "a lot of people have been coming up with theories" for Midnights,  and she is really excited to see all of the easter eggs and fan-theories about Swift's 10th album. 
As hard as it is to pick and choose a favorite out of all the beautiful music Swift creates, every Swift fan has a favorite song and album, deep down. Russelle's personal favorite albums are "Lover" and "Folklore" tied together, because to her, it is simply impossible to pick just one. 
As similar as Russelle and Mueller have already proved to be in terms of being Taylor Swift fans, they even share the same favorite go-to Swift song, "Mirrorball" (and who can blame them, really). 
As much as every fan loves Swift for her incredible music, the gratitude Swifties have for this artist often goes beyond a good song to add to the playlist. Russelle shares this kind of appreciation for Swift when she tells us,  "I am so grateful for everything she's done and how her music helps me and so many people through so many different things." If she could speak to Swift right now, Russelle would tell her to "continue to be herself and be the amazing person she is," and then, of course, would tell Swift "how much I love her".
The willingness of Swift's fans to trust that this album is worth the money without even having heard a single second of it yet really shows not only the true dedication of Swift's fans, but also how much she has proved to the world her talent and worthiness as a singer/songwriter in the music industry. "Midnights" is being sold as four vinyl editions, four CD editions (some with bonus tracks) and even a cassette, all of which already have Swifties all over the world breaking open their own wallets and splurging on all these copies of "Midnights". The excitement of fans from all over the world and here in our very own community at Mountainside is evident with the enthusiasm for this new album, and it feels safe to say that "Midnights" is definitely one of Swift's most anticipated projects yet.